Cath Roberts
Favourite
Animals
Anton Hunter
Article XI
ARTICLE XI:
Graham South - trumpet
Nick Walters - trumpet
Tullis Rennie - trombone
Richard Foote - trombone*
Oliver Dover - alto sax
Sam Andreae - alto sax
Simon Prince - flute, tenor sax
Cath Roberts - baritone sax
Anton Hunter - guitar
Seth Bennett - bass
Johnny Hunter - drums
*Kieran McLeod - trombone
(Morecambe & Newcastle)

FAVOURITE ANIMALS:
Dee Byrne - alto sax
Sam Andreae - tenor sax
Tom Ward - flute/bass clarinet
Julie Kjaer - flute/bass clarinet
Graham South - trumpet
Tullis Rennie - trombone
Cath Roberts - baritone sax
Anton Hunter - guitar
Seth Bennett - bass
Johnny Hunter - drums

cathrob
ertsmus
ic.co.uk
antonhunter.com

Cath Roberts and Anton Hunter (aka Ripsaw Catfish) present their two large ensembles: Article XI and Favourite Animals. Bringing together improvisers from across the European creative music scene.
"Article XI demands to be heard."
- Daniel Spicer, Jazzwise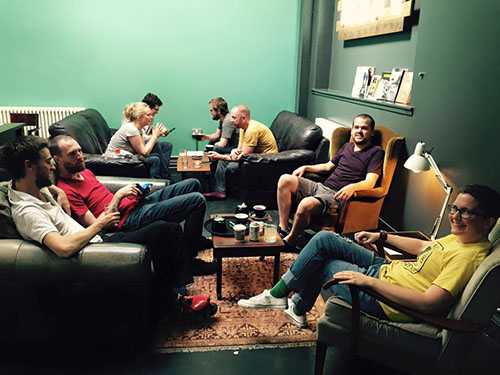 'Consider this an important contribution to the debate about spontaneity versus form.'
– Daniel Spicer, Jazzwise
(**** review of Sloth Racket's 'Triptych')
"Anton Hunter's Article XI ensured the festival ended on a high with originals that smashed blazing horn-lines into passages of chaotic group improvisation" - Thomas Rees, Jazzwise
"Grand, sweeping charts and modal moods that nonetheless find ample room for individual voices to be heard" - Daniel Spicer, The Wire
'Intense, gnarly and experimental'
– The Guardian
(on Ripsaw Catfish)
'an agreeably spicy goulash of free improvisation, grumpy riffs and bluesy themes'
– Stewart Smith, The Quietus (on Sloth Racket's 'Triptych')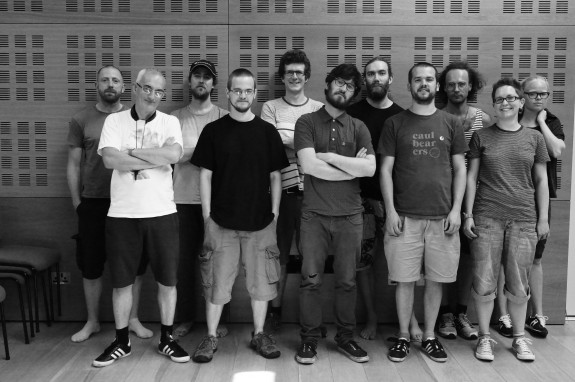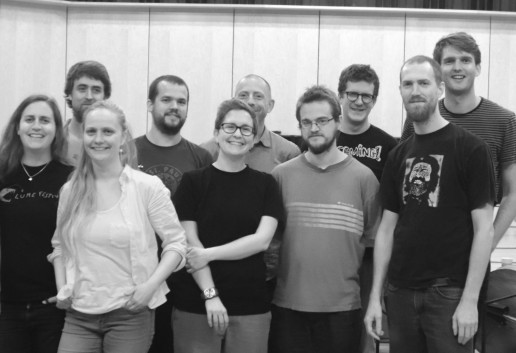 Favourite Animals
(by Vincent Ott)

Article XI
(by Peter Fay)



Favourite Animals was originally commissioned by Lancaster Jazz Festival 2016.
Article XI was originally commissioned by Manchester Jazz Festival 2014 and made possible with support from Irwin Mitchell, ACE and PRS for Music Foundation.